Felt boots with straps
$199.87 – $218.87
Description
Mongolian felt boots. It is lined with leather from the inside like any normal high boots and has a hard, elastic rubber sole. Felt is light weight material with high thermal insulation property. 
Different sizes available. Specify size. Manufacturing will take 5-8 days and will depend on the backlog of orders.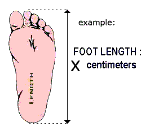 Measure your foot length as shown in the image and send the info to us. If your European or US size is known let it be notified too IN ADDITION to the previous info. Mongolia uses European size measurement.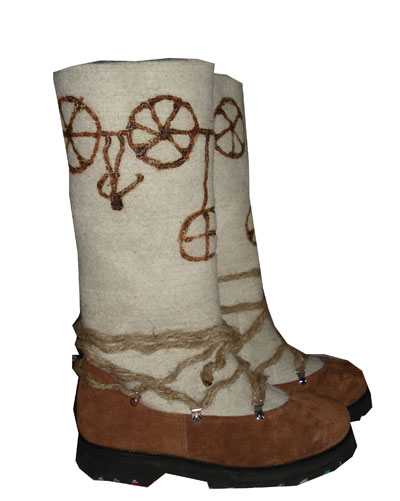 FORMER MODEL BELOW BUT DISCONTINUED: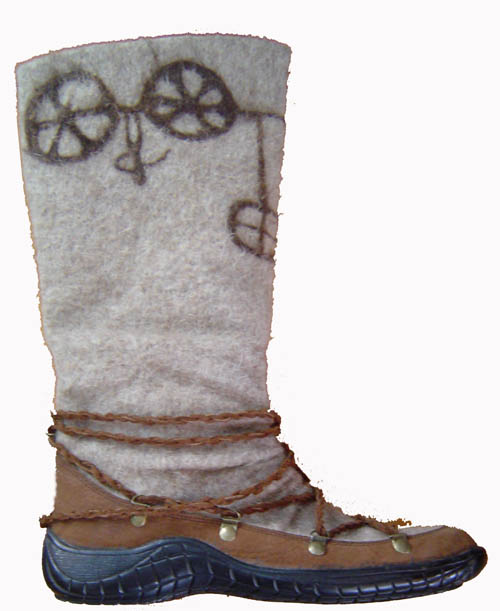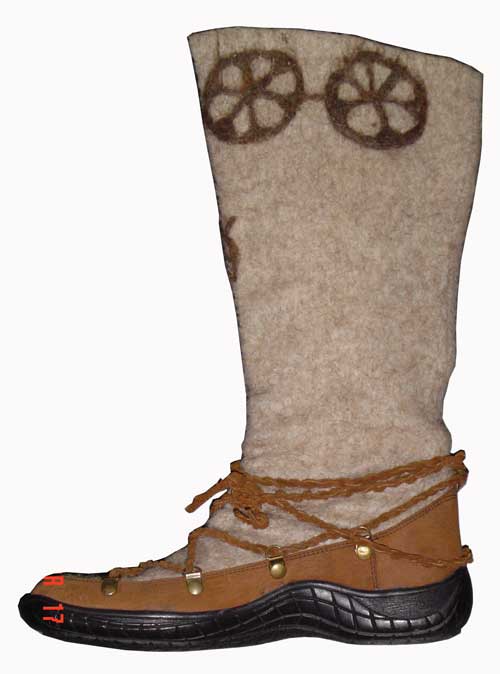 Sizes:
S -(22-23Cm)
M -(24-25 Cm)
L -(26-27 Cm)
XL -(28-29 Cm)
XXL -(30-31 Cm)
XXXL -(32-33 Cm)
sn:nnz341ff