Tovshuur (ibex head / wild goat head)
$319.99
In stock
Description
Musical instrument called Tovshuur. 2 strings. midsize.
Supplied to professional musicians. Played with finger picking.
Synthetic strings.
The 2 horns are put in the pocket of the instrument's bag during shipment. Once unboxed, it can be inserted to the ibex head of the instrument.
Shipped in sturdy wooden box. Includes a carrying bag made from leatherine.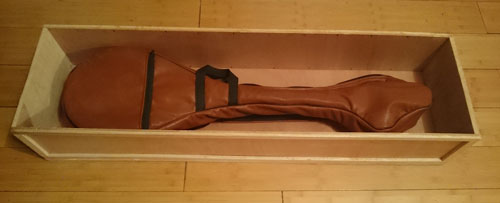 Only logged in customers who have purchased this product may leave a review.