yak wool throw blanket (checkered) 200x150cm
$129.00
In stock
Description
Made from yak wool,  manufactured in Mongolia. Soft and warm comparable to luxury cashmere. Mongolia has a sizable yak livestock living in a harsh continental climate and cold winters.
Lightweight and warm. Manufactured by Mete corporation, Mongolia.
This is may be the most versatile blanket. Throw it on your legs while watching TV or reading books in a frigid home or throw to the back of the car when going for camping. The most used item by ourselves.
At the time you order, if the product is not immediately available, it may take up to 2 weeks until it is restocked. Or your order will be refunded. New designs and colors of the blankets appear fast to replace existing ones temporarily or permanently.
size: 150 cm x 200 cm
weight 0.7 kg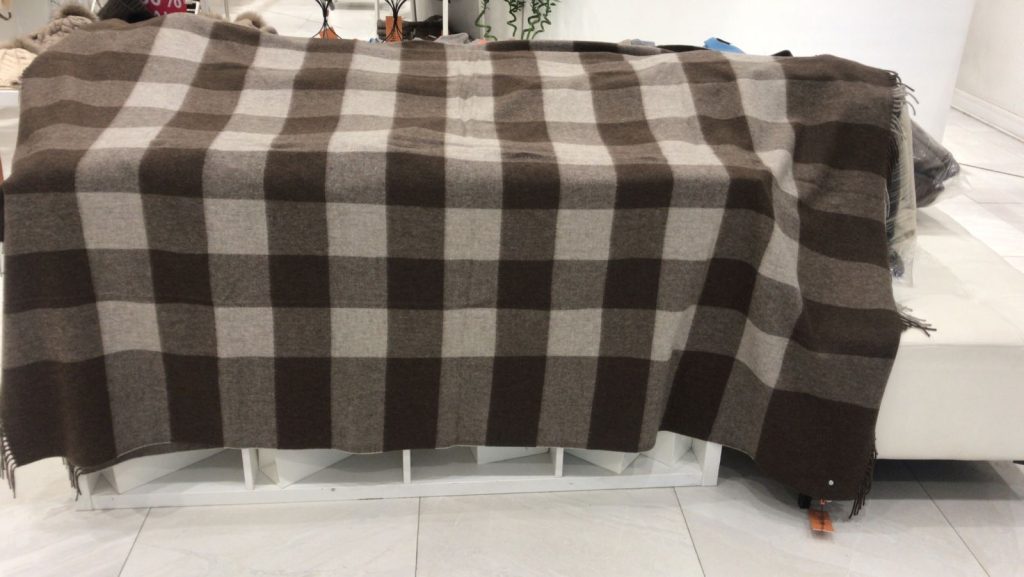 Only logged in customers who have purchased this product may leave a review.