Mongol bow and arrow (natural material, horse carving)
$684.00 – $758.00
Description
Mongol Composite Bow (Mongolian archery men & women use during competition)
includes 4 blunt arrows (to change to metal sharp tip arrows, choose below). Additional arrows can ordered by going to arrows and putting them into shopping cart.
Not a toy, not just for ornament. The manufacturer supplies these to Mongolian archery sportsmen.
Natural material except the string. This model is mentioned on this forum: http://paleoplanet69529.yuku.com/topic/17842
Draw power: 50-60 pounds (we recommend as 70 pound can require a much power from the user).
Difference from the standard version mgl-bow-standard-01 is it is made from long pieces of horn glued in the middle of the bow . The standard version is made from shorter bits. Both have the same strength.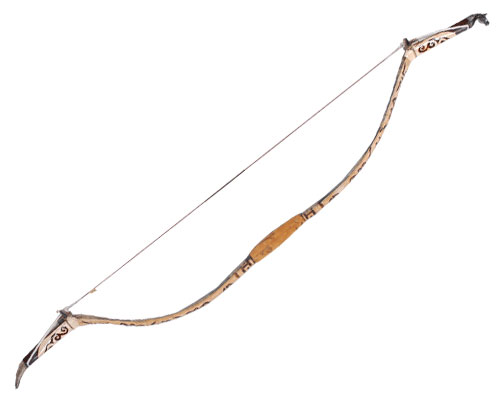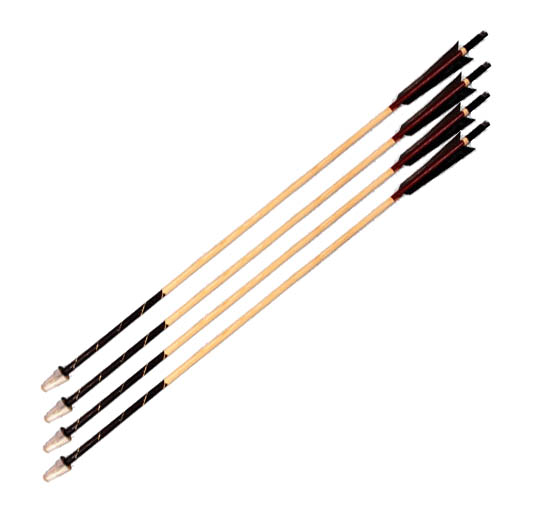 1. Main frame – birch or bamboo tree
2. Front layer – horn/ bone
3. Back layer – tendon
4. String – Synthetic string (which outlasts natural string by far)
Main frame usually is made of light and strong wood like birch or bamboo tree.
The arrows have blunt wooden or bone tip. For sharp metal tips (for hunting purpose) look for options below.
Bow Instruction:
1.To put the string on, place the bow in front of your two knees and bend
the ends of the bow towards you. You will need another person to help you.
2. warm up the bow by pulling it short distance 2-3 times.
3. after warming up, you can shoot arrows.
4. with the arrow you can pull the string up to your chin.
5. do not leave the bow with the string put on or firmly attached when
temperature is lower than -10 degrees Celcius and +5 degress Celcius. The
tension caused by an attached string affects properties of the bow and
string at these temperatures.
6. generally, when the bow is exposed in sun, it will be softer (I guess,
more yielding); when cold or under shade, it will be harder.
7. archery professionals shoot 4 arrows at a time and rest (a while).
8. keep the whole bow either in sun or shadow. If a part of it is exposed
to sun, while the rest is in shade, the shape will be affected.
9. keep the bow in dry place.
10. when leaving the bow for the day, place between 2 horizontal bars,
each end resting on the bars. If you know how samurai sword is placed on
rack like thing, resting on 2 parts close to the 2 ends, you might know
what is being described here.
This bow is made from ibex long horn, joined together only in the middle of the bow. The basic, standard bows are made from shorter parts of
horns, joined with each other with glue, i.e. having more sections.
The manufacturer who makes it keeps the material ready as much as possible and for
about a year length, and manufactures a bow in few days when somebody
purchases. Otherwise the ibex horn won't be yield.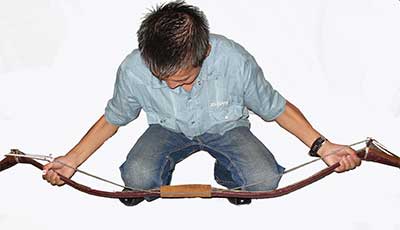 One end has horse head ornament.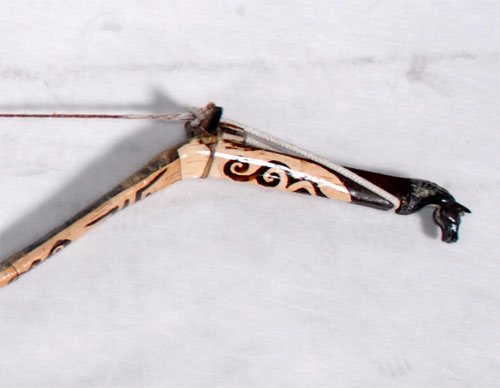 This is an ornament painted on birch bark.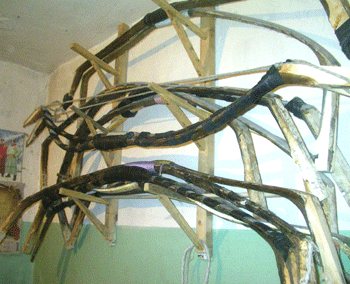 Bow frame prepared in advance. On order these are used to assemble new ones. No bow can be immediately assembled and sold without this material prepared a year in advance in many cases.
Please choose shipment destination then when checking out enter address details. If your zone does not match your country your order will be cancelled or we may ask correction. If your country is not listed, please choose Zone 4 and then contact us for correction:
Zone 1: Russia, China, Korea, Japan, Turkey, Hongkong
Zone 2: Armenia, Australia, Belarus, Bulgaria, India, Makao, Malaysia, Estonia, Taiwan, Thailand
Zone 3: Belgium, Denmark, France, Germany, UK, Israel, Hungary, Italy, Luxembourg, Netherlands, Norway
Poland, Portugal, Saudi Arabia, Sweden, United Arab Emirates
Zone 4: Austria, Canada, Egypt, Finland, New Zealand, Spain, Switzerland, USA
Zone 5: Argentina, Chile, Qatar
Once the bow and arrows are made and ready, this express shipment will take 5-10 days.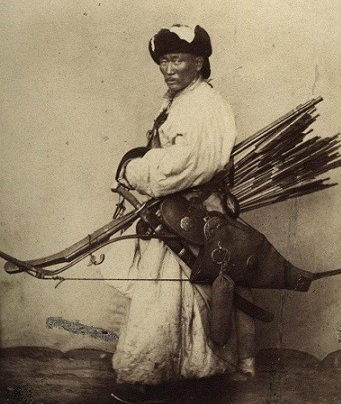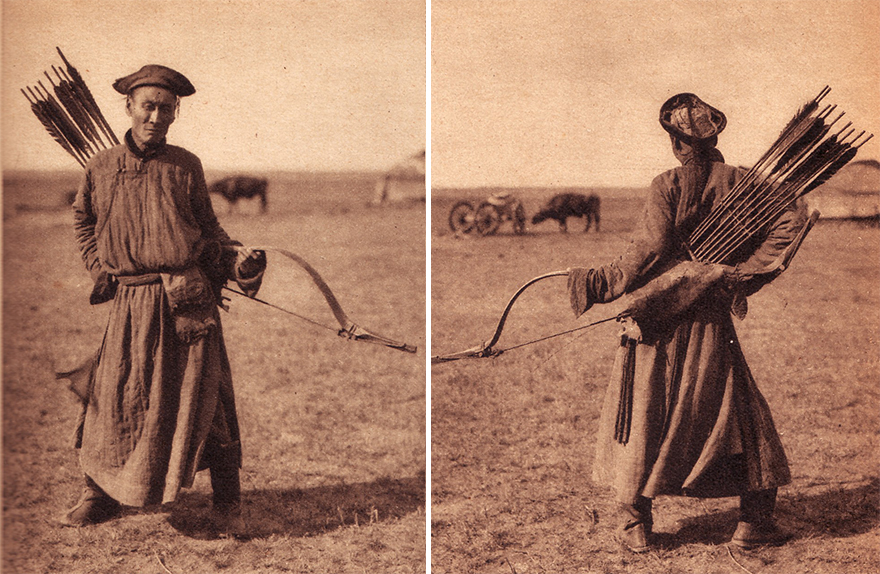 ORDER NOW.
Choose if sharp metal tip arrows to be included instead of blunt bone or wooden tip arrow:
Only logged in customers who have purchased this product may leave a review.