Cashmere blanket Dual color 200x145cm BROWN and BEIGE
$429.00
In stock
Description
Cashmere blanket, elegantly soft, lightweight and warm, 200cm x 145 cm, manufactured by Gobi corporation, Mongolia. Gobi corporation uses Japanese technology to make its products. Can cover king size beds.
This big size blanket is the biggest cashmere content product on the market. Not a thin blanket. One continuous piece shown in the image. Choose color.
Dry clean.
At the time you order, if the product is not immediately available, it may take up to 2 weeks until it is restocked. Or your order will be refunded. New designs and colors of the blankets appear fast to replace existing ones temporarily or permanently.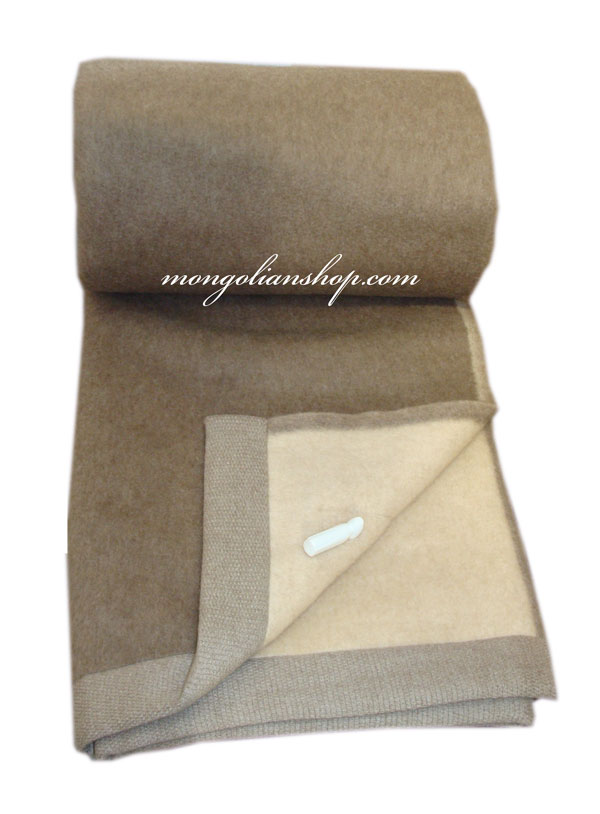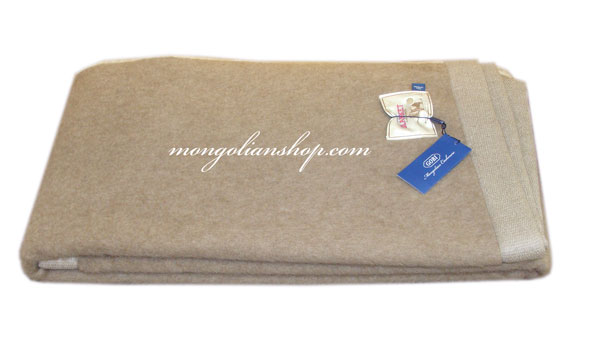 Cashmere is the one of the worlds finest and most luxurious natural fibres. Knitwear made from cashmere requires care and attention but will reward you by lasting a long time. Your garment will continue to feel soft and luxurious wash after wash if it is well cared for. The cashmere fibre is collected by hand by combing the cashmere goat during molting season and it takes the fleece of more than two goats to produce one piece of knitwear. Wash care instruction:

Only logged in customers who have purchased this product may leave a review.