Camel wool socks (Mongolian camel wool socks)
$16.00
Out of stock
Description
90% Mongolian camel wool / 6% spandex / 4% viscose
⛰ ⚒ ⛷ FOCUS MORE ON YOUR WORK OR RECREATION THAN ON DISTRACTING COLD FEET by wearing these warm MEN's & WOMEN's wool socks for camping, outdoor work, home, snowboarding, winter and cold weather. Camel wool socks are cool when hot and warm when cold. To choose size, use the Yakamel SIZING IMAGE ON THE LEFT. Also the accompanied FREE BOOKLET is packed with tips to increase longevity of any wool socks.
FOR ARCTIC & ANTARCTIC EXPEDITIONS, THE SOVIETS TESTED since 1950s many materials for personnel outfit. They finally picked CAMEL WOOL FILLED SUIT as it was warm, not bulky and didn't restrict mobility. Since then it became a must-have outfit or them. Camel wool is odor-resistant & moisture-wicking.
☼ ❄ MADE FROM THE WOOL OF MONGOLIAN FEISTY, WOOLLY, TWO-HUMPED CAMELS that survive howling blizzards and scorching heat of the Gobi desert where temps range from -40 to +40 Celsius. They FREELY GRAZE IN VAST OPEN VALLEYS, sometimes not returning to the owner for days until the herder comes. Camel wool is NON-ALLERGENIC and when wet, it still has some insulation property. Its hollow fiber traps air in it, besides air trapped between fibers. Pilling can occur as with all wo
Hand wash in lukewarm water, wring, hang dry. Do not bleach.
WE BELIEVE IN MAKING PEOPLE WORK AND REST WARMER AND CALMER instead of shivering and fumbling.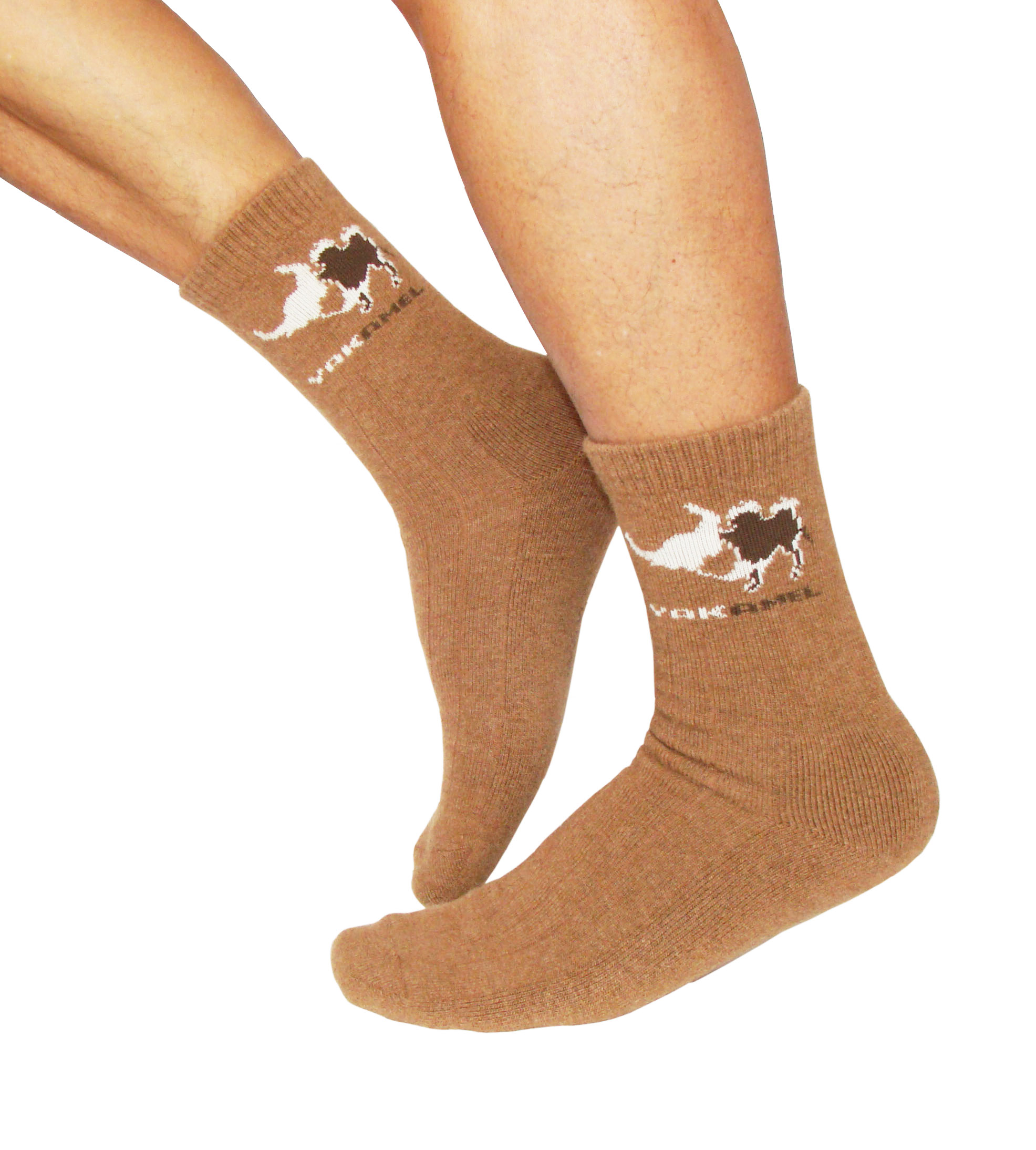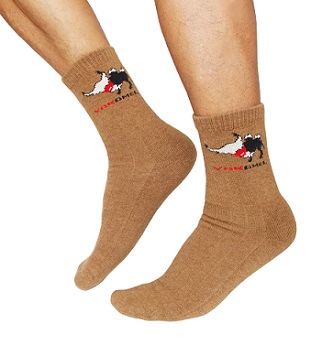 Only logged in customers who have purchased this product may leave a review.